Polished Concrete is versatile enough to realise any vision of what a living space can be. While it is ideally suited to contemporary lofts, modern homes and apartments, polished concrete is moving outside of these applications into a much broader range of home styles.
In most Western Australia residences, a concrete foundation already exists, making it a highly economical and ecological opportunity. The Polished Concrete Specialists can transform your concrete floor into any of the UrbanFloor finishes. In the case of building a new residence, diverse decorative concrete mixes are available in the market. Please take the opportunity to view the "polished concrete samples" and "create your floor app" to discover the polished concrete floor that best suits you.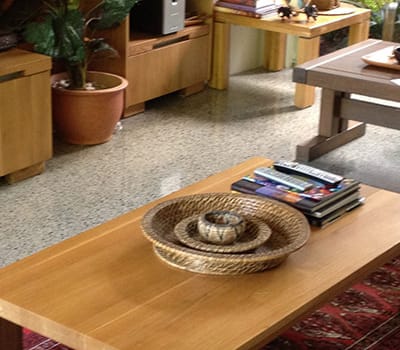 Polished concrete flooring is hard wearing and will not chip or dent like softer surfaces such as timber. Mopping with warm soapy water once a week is the only maintenance required. Most modern buildings are built on a concrete slab; polishing the exposed concrete eliminates the energy and material consumed by applying a floor covering. It is something to consider when building or modernising towards a more green solution.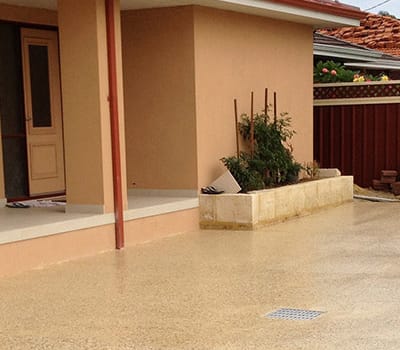 Honed concrete is ideal in the residential application as it beautifies the outdoor area as well as being durable, practical and not as dangerously abrasive as pavers and washed concrete.